Chris Thibideau, LLQP, Life Insurance Advisor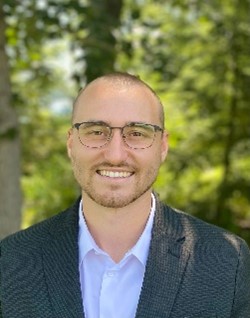 As a Life Licensed Insurance Advisor with Reeves Wealth Management, Chris excels at helping his clients find the best life and health insurance plans tailored for their personal needs. His commitment to building positive relationships with his clients is the cornerstone of his beliefs, while maintaining a high level of professionalism. Chris has the skill set, background and credentials to advise and work closely with his clients as they plan and navigate their future financial goals. Chris is committed to educating younger clients and families about all of the strategies available to them to both protect and grow their wealth.
Born and raised in Dartmouth, NS, he continues to be an active member of his community by mentoring youth and young adults as a part-time youth worker, as well as coaching and playing baseball at a provincial and national level.
Chris graduated from Midland College in Texas, and the University of Northern Florida, where he attended both on a baseball scholarship. Chris is also a former member of Team Canada Baseball and a draft pick of the San Diego Padres
Shelly Monroe
Jack Cummings
Jack joined Reeves Wealth Management in the spring of 2021. His role consists of managing a versatile workload, which includes a diverse series of projects. This includes day to day operations, administration and IT to help keep everything running efficiently. Jack is currently pursuing a BSc (Honors) degree at Acadia University.